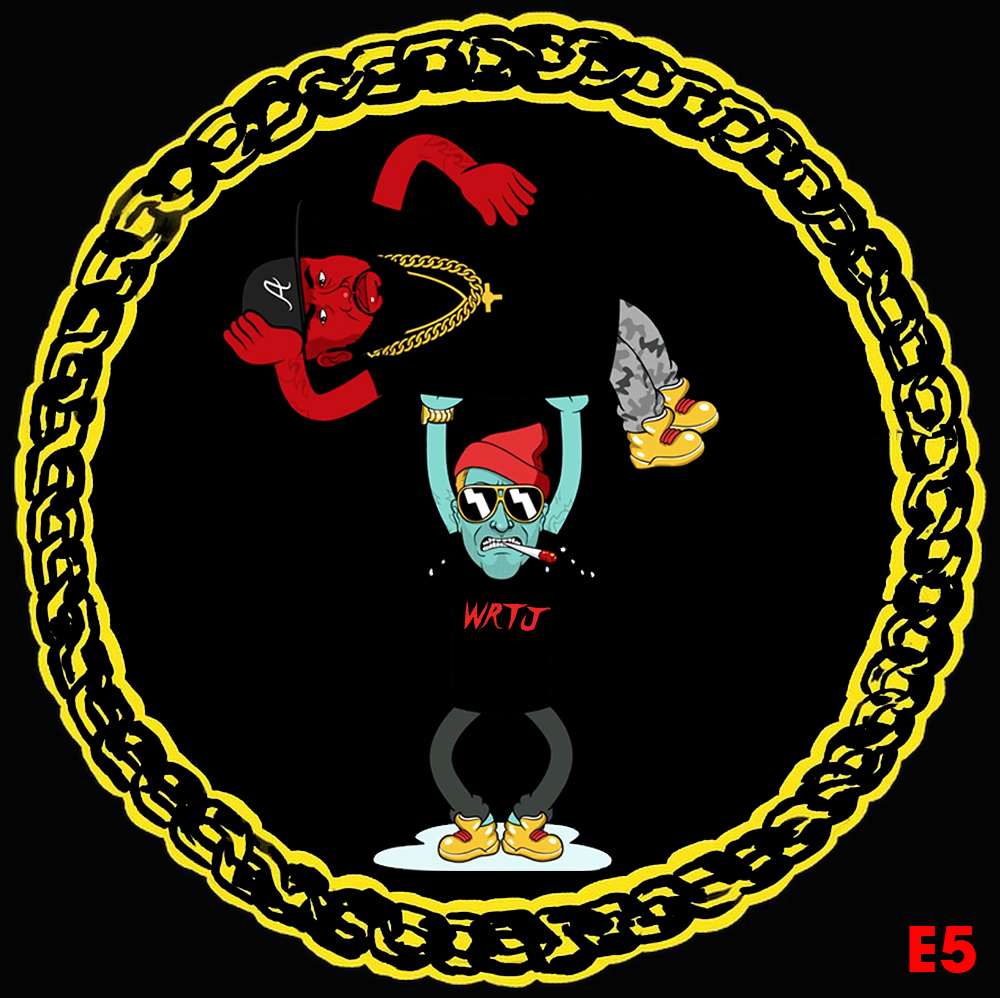 Mike, El and I did two seasons of hilarious radio on Apple's Beats1...I've been uploading the old shows every Tuesday to my mixcloud page, go take a listen!
THE RAP FAN SPOTIFY PLAYLIST
THE STORY OF
A PROFESSIONAL RAP FAN
Best known for his prolific mixtape work and as the tour DJ for Run the Jewels, Trackstar the DJ has been fortunate to travel the world playing music he loves, working and performing with many of the greatest artists in hip hop since his start behind the turntables on college radio in St Louis in 1999.
From his first mixtape release in 2003, Trackstar built a reputation for creativity and consistency by releasing nearly two hundred including collaborations with Royce da 5'9, Big Boi, Killer Mike, El-P, Lupe Fiasco, Pete Rock and Camp Lo, among others. His work with elite tastemaking team The Smoking Section helped him develop a significant online presence, while also constantly DJing at clubs & events across the globe and holding down radio spots (KWUR, SiriusXM's Hip Hop Nation, WRTJ on Apple's Beats1 and now SiriusXM's Shade45 every Friday night).
In 2011, Trackstar became the official tour DJ for Killer Mike first as a solo act, and now for the supergroup with El-P, Run the Jewels, which has never done a show with any other DJ. They have performed at hundreds of venues and dozens festivals all over the world, including Madison Square Garden, Coachella, and Glastonbury. He and RTJ (Trackstar is considered the unofficial third member of the group) have also appeared on Letterman, Conan, Kimmel, Fallon and Colbert, as well as the NME Awards, the BBC, and Boiler Room. In addition doing over 100 RTJ shows in 2017, Trackstar played dozens of solo gigs and made appearances on radio shows worldwide.
His RAP FAN brand is born of his truest identity–the kid from Wisconsin who collected and studied hip hop albums like his life depended on it. He considers it a true honor to have performed with artists he admires and was influenced by, having shared the stage with Run the Jewels, Big Boi, DJ Shadow, Nas, Zack De La Rocha, The GZA, Raekwon, Ghostface Killah, DJ Q-Bert, Z-Trip and more.
North American Booking –
MGMT / other inquiries –
The RAPFAN Spotify Playlist